Places and Activities around Austin to Bring out the Kid in Everyone
Posted by Intern Bounce on Jun 7, 2018 in Uncategorized | 0 comments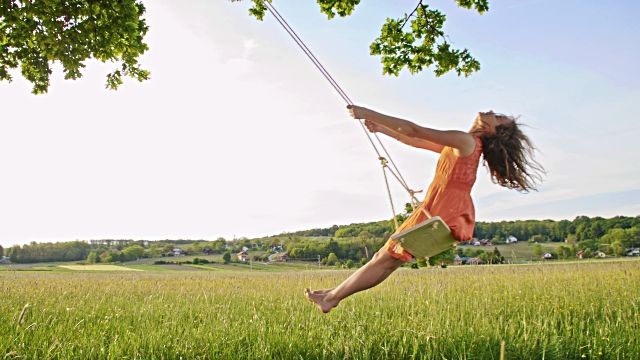 Childhood is wasted on children.  It's really the adults who need to get in touch with their inner kid.  Time to break out of your current routine – sitting in front of the TV with cell phone in hand – and get out of the house.  Here's a list of ways to bring you back to the years of no bills, no worries and no obligations.
Get Wet.
Start easy and cheap by hitting your neighborhood splash pad.  It's free and it's one way to beat the heat during our unrelenting summers.
Not high tech enough for you?  Ramp it up with a trip to Schlitterbahn in New Braunfels.  Nothing will recreate your childhood like zipping through water tunnels at intense speeds and wasting away the day in a lazy river.  You can even hit the wave pool, if you like the danger of the ocean with the added unease of being surrounded by people.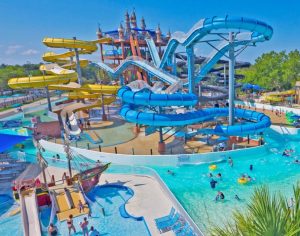 Photo by Schlitterbahn News
Get Outside.
Kids shouldn't spend all their time indoors – so a big part of bringing out the kid in you – is getting out of the house.  An easy and cheap way is to go to your neighborhood park.  Have a picnic with your friends – or a romantic one with your bae.  And while you're there, don't forget to go down the slide or go on the swings.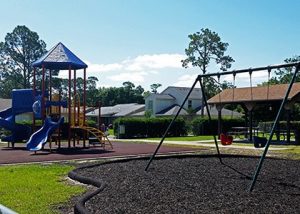 Photo by Osceola County
See the Animals!
Austin Zoo isn't going to win any international awards.  But it's our zoo and we love it.  It's a non-profit rescue zoo and some of the animals have been through some pretty tough stuff.  The staff is dedicated to improving the lives of the animals in their care.  Be a tourist in your own city by running around and gaping at the monkeys or staring in awe at the power of the tigers.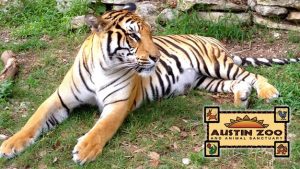 Photo by Get My Perks
See How it Gets Made.
Blue Bell has seen some trouble the last few years.  But illness outbreak be damned, it's still the best Texas-made ice cream.  You can see all the work that goes into making it into the pint in your freezer with a trip to their factory.  The Blue Bell Creamery is in Brenham, so plan a few hours for your day trip.  You can see the process from beginning to end – and by the way – the tour does end with an ice cream tasting.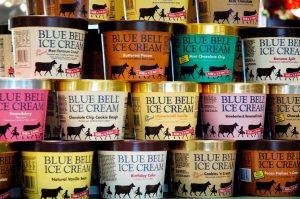 Photo by Fortune
More than just that Music Festival Venue.
Zilker Park is more than just that place ACL is held.  Take the time to check out what it's like the rest of the year. Grab a volleyball and hit up the sand beach courts.  It's a lot more fun now that you're not forced to play by your cantankerous gym teacher.  And reconnect with the younger version of yourself by grabbing the train.  Squeeze your butt in the seats of the Zilker Zypher for a slow, leisurely tour around the entire park.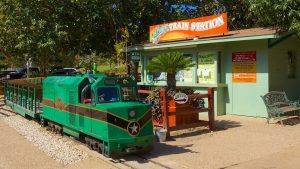 Photo by AustinTexas.gov
Living History.
A favorite of schools for field trips, the Jourdan-Bachman Pioneer Farms has a lot of appeal for folks of all ages. Texans of yesteryear had a whole lot more to deal with than what to post on social media. Jourdan-Bachman Pioneer Farms is Central Texas' coolest living history park. It's got six historic areas open for self-guided tours. As you walk around, you can see actors making things the way there were made in the olden days. The different areas walk you through what life was like for a variety of Central Texans in the 1800s – from German immigrants, to Texians, to Cotton Planters to a rural village.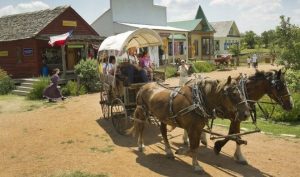 Photo by Texas Hill Country
Hit the Ice.
There's no better place to escape the summer sun and thick humidity like an ice rink.  Chaparral ice in North Austin will put your sweat on deep freeze.  Remember being a kid and watching the Olympics and thinking about how you want to be a figure skater?  They are basically real life princesses with their sparkly outfits and sweet moves.  Well, if you aren't experienced, your time at Chaparral Ice won't be anything like that.  But they do offer lessons – for folks of all ages.  Take a few classes or just enjoy the ice the public skate times.  Once you're zipping around the rink you'll reconnect with that young version of you – carefree, excited and uninhibited.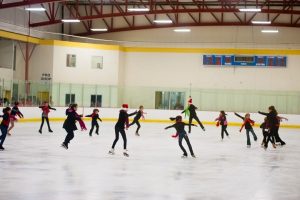 Photo by Chaparral Ice
Life Finds a Way.
The Dinosaur Park in Bastrop is the perfect spot for a budding paleontologist – or just those of you who are really into Jurassic Park. This outdoor museum has realistic life-sized dinosaurs on display – and an area where you can dig for fossils.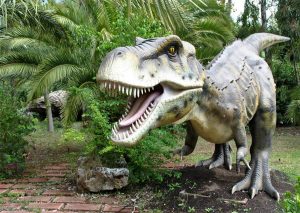 Photo by Explore Bastrop Country