Making Your Way Downtown
Posted by Intern Bounce on Jun 5, 2018 in Uncategorized | 0 comments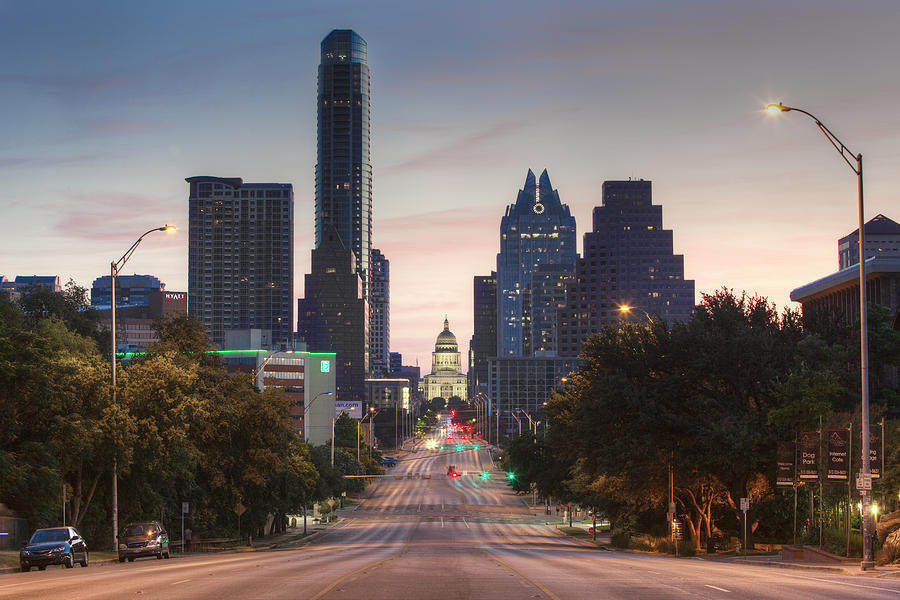 You only have 24 hours in Austin – this is your ultimate bucket-list of must-do events and scenes downtown.
Make it possible to see it all by renting a scooter, bike or anything on wheels.  That'll make it quick to check out the jewel of downtown – the Hike and Bike Trail.
The 10 mile loop offers beautiful views of the city with scenic vistas of the skyline and 'gram worthy water shots.  Stop along the way to enjoy gems like the Stevie Ray Vaughan Memorial, the boardwalk or the temporary art projects that come and go along the water, like the Ai Weiwei bike sculpture.  Or take the untraditional route and do the loop on the water.  Stop at Zilker Park Boat Rentals to do the trip on a canoe, kayak or SUP.  This way you can get an up-close look at the turtles, birds and fish that call Lady Bird Lake home.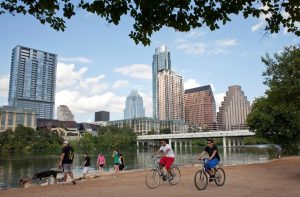 Photo by Austin Silent Market
While you're on your rented transportation – zoom pass the State Capitol.  You only have 24 hours, so you don't really need to spend too much of your time inside the place.  Just zip on by, stop long enough for a couple of pictures, and keep moving.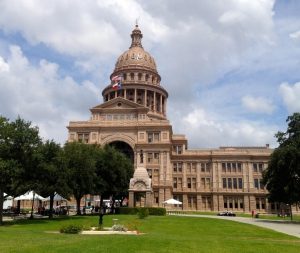 Photo by Free Fun in Austin
Also flash by Austin's Paramount Theater.  Built over 100 years ago, it's structurally beautiful, with high, painted ceilings. Stop in and see a movie – they have special screenings throughout the year.  It also hosts prominent speakers that roll through town.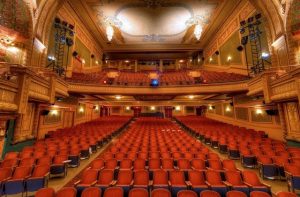 Photo by Cinema Treasures
For the sake of argument, let's assume you're in town on a Sunday.  Hit up the downtown Farmers Market to explore and taste the unique produce of Central Texas.  Wander around the stands, pick and choose the fruits or vegetables you want – or just hit up the food stands with ready-to-eat, grab on the go meals.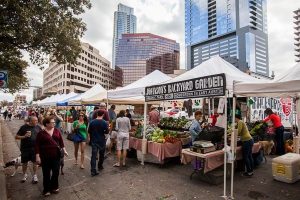 Photo by Austin Pulse
The best spot for downtown shopping is on 2nd Street, near Lavaca.  The boutiques will have you wishing for the days when your parents would pay for your credit cards.  Each store offers something unique – from one of a kind jewelry to off-the-beaten path fashion.  But you're favorite store is most likely going to be Toy Joy.  Embrace your inner child by looking in wonder at all the cool, fun stuff your mom would never let you get as a kid – and then buy it yourself because you're a big girl now.
Bonus – while in the area, snap your selfie with the Willie Nelson statue.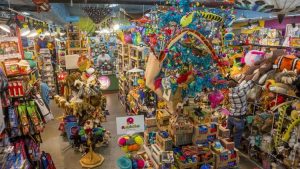 Photo by the Business Journals
Just a few years ago, if you came to Austin, you had to go to 6th Street to experience the nightlife.  That was before people regularly vomited and relieved themselves on the streets there – earning the nickname "Dirty Sixth."  Rainey Street is a breath of fresh air compared to that environment.  It started as a few houses converted into bars, and it has blown up from there.   Hit up Rainey Street for a night of bar hopping without watching people get into fistfights on the street.  Plus you can fulfill your late night munchies at one of the many food trucks in the area.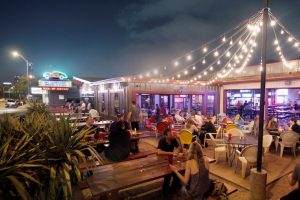 Photo by Rainey Street Bars
There are a lot of places to see a show in downtown.  But if it lines up well with your schedule, try to catch a show at Stubb's BBQ.  It's not just a place to get some ribs and brisket – it's one of Austin's best concert venues.  It's the go-to spot for the bigger national acts.  There really isn't a bad place in the audience to watch a show on the outdoor stage.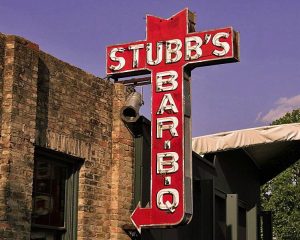 Photo by Brooklyn Vegan
Critics might say Escape or Puzzle rooms combine the thrill of a test in high school, with the exhilaration of the feeling of being trapped – combined with the annoyance of depending on someone else for a group project.  But in reality, these rooms let you stretch your brain with your friends.  Downtown has the Escape Game Austin.  The rooms have several themes and you and your friends get to play detective to see how well you can think outside of the box.  And once it's done, you get the added benefit of the relief of it being over.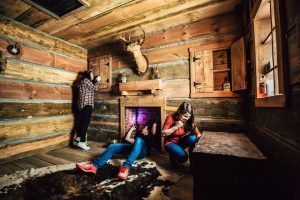 Photo by The Escape Game Austin
Downtown Austin is also home to The Contemporary Austin on Congress Avenue.  Exhibits feature art that will make you think – even if it is sometimes just making you think "How is this art?"  Find the message in the madness and keep an open mind.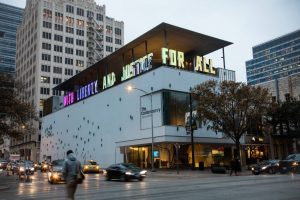 Photo by The Contemporary Austin
Before your night is through, stop by the Cloak Room.  It's tucked away in a basement, in the shadow of the State Capitol.  When the state legislature is in session, it's a favorite spot for lawmakers and lobbyists alike.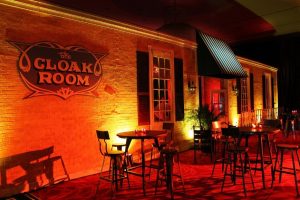 Photo by Transcend Marketing & Events