Perfect Summer day in Austin
Posted by Aracely Gonzalez on May 19, 2018 in Uncategorized | 0 comments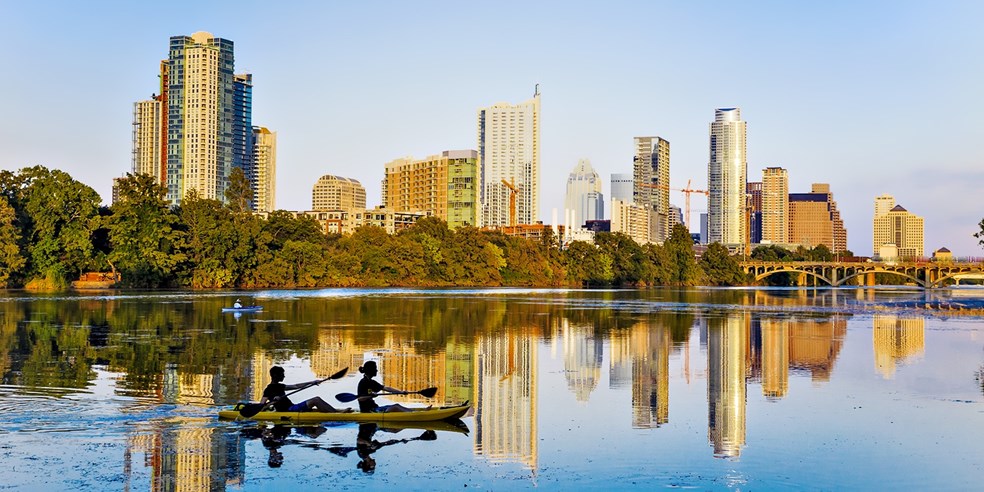 Austin summers have no shortage of sunshine.  That's why when you're crafting the perfect summer day, you have to take advantage of the outdoors, while still staying cool.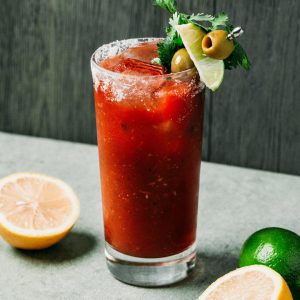 Photo by liquor.com
The perfect summer day should always start with brunch and a Bloody Mary.  How can you go wrong with a drink that makes it acceptable to drink vodka at 10 o'clock in the morning?  The South Congress cafe is often listed as one of the best spots in Austin to indulge in this tasty drink.  The brunch offerings – like a Tuna Crudo will give you the fuel you'll need to enjoy the perfect summer day.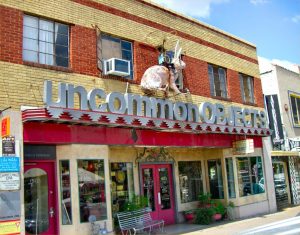 Photo by The Life She Created
When you walk out of the cafe, you're positioned in one of the coolest parts of town to hang out in during the day.  Strolling down the Avenue and popping in and out of shops is such a fun way to kill an hour… or three. You'll run into a variety of stores filled with all sorts of curiosities from extravagant costumes to a 1950s-style candy store and everything in between.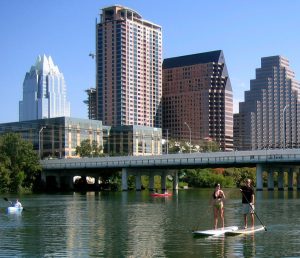 Photo by wavecation
When the sun gets right overhead and the heat starts rising, it's time to hit the water.  Standup paddleboarding (SUP) on Lady Bird Lake is one way to beat the heat while checking out amazing views of downtown Austin. But for something a little more low-key, stop by Barton Springs Pool. I know it's a tourist trap, but that's for a reason.  The bone-chilling water is the perfect way to stay cool.  Bring along a snorkel and explore underneath the surface to be in a world of your own.  And, with the Texas heat, you can be sure to reclaim warmth after just a minute out of the water.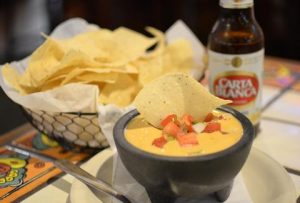 Photo by Thrillist
Swimming and lounging poolside works up an appetite – so around this time it's good to grab a late lunch.  To be part of a perfect Austin day, you have to chow down on some Tex-Mex or Mexican food. I'm not even going to try to wade into the debate of what place is best. You know which one you think is supreme, so go there.  And, if you haven't tried it yet, add a cool, tall glass of horchata to refreshingly wash down those tacos.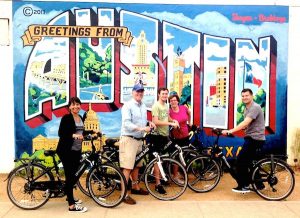 Photo by SC Conference
While we could go on a full foodie tour of the great Tex-Mex and Mexican food in Austin, there are so many other things to do to make your summer day perfect. Over the last few years, companies have rolled out a lot of cool ways to get around downtown.  Bike rental stations are ubiquitous, and if that's too much effort, there are also "e-bikes" that take the work out of pedaling around.  If you don't mind feeling silly from the few stares you'll get, you can also rent a segway.  That way you can zip around town for a tour of spots you've never discovered. Even if you've lived here for years, there's always a new attraction to catch up on.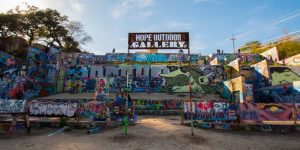 Photo by The Awesome Foundation 
Take one of those electronic assisted options over to the Hope Outdoor Gallery on the east side and check out really innovative and exciting street art. It won't be around forever, so it's worth checking out what amateur artists can do with a few cans of spray paint and a lot of imagination.  You can also find lists of the best street art around town online (like this one) so you can capture all the photos needed to make your Instagram followers jealous.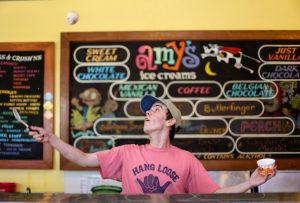 Photo by Do512
All that time under the sun means you'll need to cool off again.  Grab a snow cone or some ice cream to bring your temperature down.  Amy's Ice Cream is iconic Austin for your perfect day plans.  It's a snack with a show, as you watch in wonder as workers smash in a smorgasbord of toppings into the ice cream.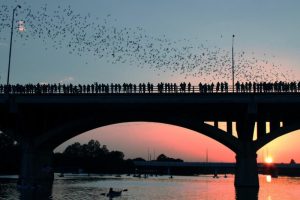 Photo by Austin Monthly Magazine
As the sun starts to hang low in the sky, time to head back over to Congress Avenue for an unforgettable sight.  The Congress Avenue bridge is home to the largest urban bat colony in the world.  You can't see it anywhere else. As the sun sets, hundreds of thousands of bats slowly wake up and stream out from under the bridge, painting the sky with a morphing black cloud of our local critters.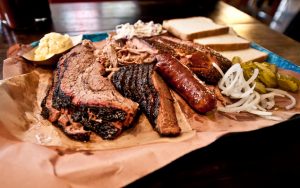 Photo by Andrew Zimmern
Watching bats go on their nightly feeding campaign can stir up an appetite.  The perfect Austin dinner has got to be barbeque.  Again, it's dangerous territory to claim you know which spot is best, so I'm going to again steer clear of the debate and recommend you do your research to find the place that fits perfectly for you. You really can't go wrong with any of the top places in town.
Photo by Carlton Wade
To round out your perfect Austin day, you have to enjoy some refreshing cocktails, live music and dancing.  There are options for all speeds – Broken Spoke for the country-loving folks, the Continental Club for the toe-tapping type and Barbarella for your more energetic crowd.
When you finally slip in between the sheets around midnight, you can rest assured you had a perfect summer day filled with perfectly Austin activities you won't soon forget.
Find all these things together in one place at the Fun Stop 5K & Fest coming June 23rd to Downtown Austin- register here!