Fun Across Cultures in Austin
Posted by Aracely Gonzalez on May 16, 2018 in Uncategorized | 2 comments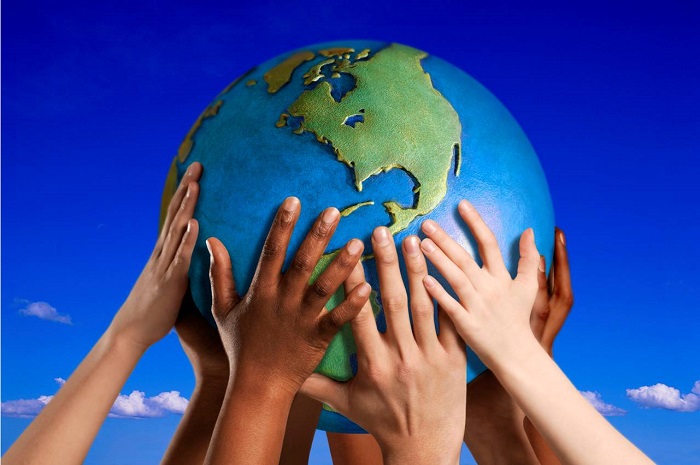 Central Texas is home to a diverse community with people from backgrounds from all over the world.  Experiencing and learning about those cultures doesn't have to be like a day in history class – it can be a blast if you know how to do it right. And that means not just being a cultural tourist – peering in from the outside to observe how other people live.  You've got to dig in and learn by doing – and here's a list on how to have Fun Across Cultures in Austin.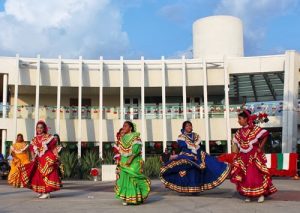 Photo by Texas State Historical Association 
Emma S. Barrientos Mexican American Cultural Center
Mexican American culture is more than just breakfast tacos and barbacoa. Run by the city, the Emma S. Barrientos Mexican American Cultural Center is your one-stop shop for music, art and performances dedicated to Mexican American Culture. In a beautiful building along the Colorado River, it's free to peruse the rotating exhibits. They also host cultural events and classes focused on performance arts, music, literature and film screenings.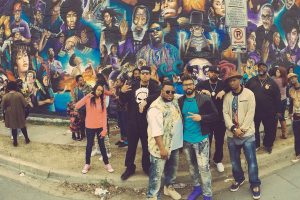 Photo by Curbed Austin
Six Square
It may not be a household name, yet, but Six Square is a slice of six square miles of Central East Austin that looks to celebrate and embrace the contributions of African Americans in Austin. According to its website, the name comes from the six square miles of the old "Negro District" that was created in the city's 1928 Master Plan – meant to keep the races from mixing.  The district boundaries are Manor Road to the North, 7th Street to the South and in between I-35 and Airport Boulevard.  The neighborhood – and website named after it – highlights music and shows that embrace that culture.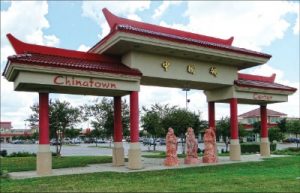 Photo by Tex Mux
Chinatown
Compared to places like San Francisco and Seattle, Austin's "Chinatown" pales in comparison. But if you can allow yourself to ignore those behemoths you can really enjoy what it has to offer.  Located in North Austin near Braker and Lamar, Austin's Chinatown is more like a strip mall packed with culture. The location hosts the biggest Asian party in Central Texas – the New Year's Celebration festivities brings out hundreds, if not thousands, each year. The rest of the year it serves as your restaurant and shopping headquarters for all things Asian and Asian-American.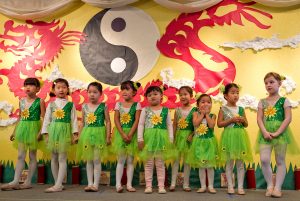 Photo by Collective Vision
Asian American Cultural Center
Everyone is welcome at the Asian American Cultural Center.  It's mission is to serve as a focal point to facilitate the sharing of culture between the Asian American community and the Austin community at large.  And it's doing that – not through lectures – but by hosting weekly karaoke in different languages, as well as table tennis, darts, video games and mahjong competitions.  They also host month tea parties and classic movies for senior citizens.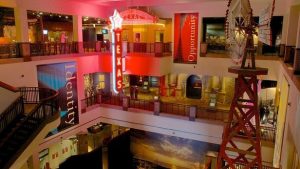 Photo by Glassdoor
Bob Bullock Texas State History Museum
It's difficult for some folks to remember anything before their own lifetimes, but the history of the land beneath our feet stretches back much further than that.  The Bob Bullock Texas State History Museum will not only teach you about the six flags that have flown over Texas (in this order: Spain, France, Mexico, Republic of Texas, Confederate States of America and United States of America), but it also takes you further back.  The museum features exhibits about the Native American people who lived in Texas long before it was called Texas.  In those exhibits they have artifacts from those people. And if all the learning hurts your head, they have the state's largest IMAX museum, so you can enjoy some truly beautiful films that after learning about some history.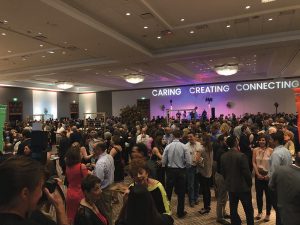 Photo by The Jewish Outlook 
Jewish Culture
Central Texas' Jewish community may be small, but it has grown over the years.  In no small part thanks to the generous donations of Michael Dell, tech billionaire, the Shalom Austin Jewish Center serves as, outside of the Temple, one of the cornerstone of the Austin Jewish Community.  While it exists to support the Jewish Community, they also host community events where people of all faith are welcome.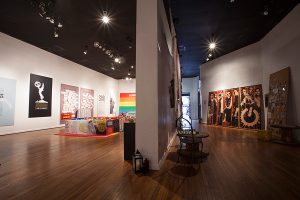 Photo by radio 1896
Mexic-Arte Museum
The Mexic-Arte Museum highlights the work of Mexican, Mexican-American and Latino artists.  Exhibits rotate, and sometimes feature photography, sculpture and modern art pieces. It also hosts the Texas of Mexico event annually – which is one of the can't miss culinary events of the year.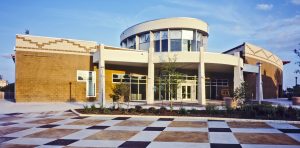 Photo by Cadence McShane Construction 
George Washington Carver Museum
The goal of this place is to collect, preserve and exhibit the cultural materials for African-Americans in not just Austin but also the surrounding areas.  The museum also prides itself on being a key source of information on the history – and celebration – of Juneteenth.
Again, they have exhibits but also film series and screenings. Check out the website to get informed on cool events to attend.
We love to see all the cultural diversity in Austin! The Fun Stop 5K welcomes everyone to bring people of all cultures and races together for a super fun evening- register here!