Fun Stops Just Outside Austin
Posted by Aracely Gonzalez on Apr 8, 2018 in Uncategorized | 0 comments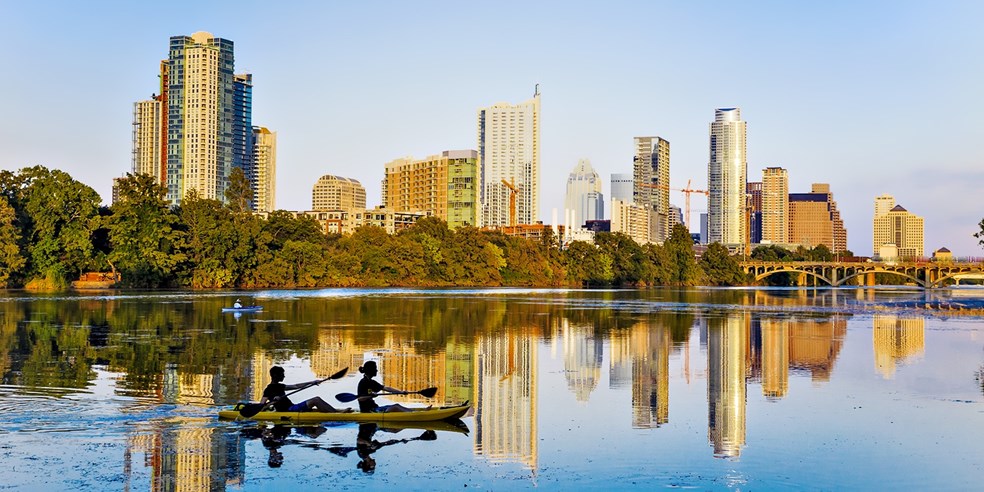 Fredericksburg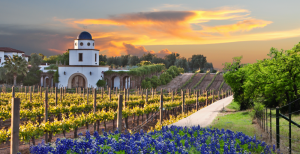 Picture by Texas Wine Limos
This town is a perfect spot for a romantic couples getaway – or a girls weekend.
There are dozens of different boutiques to check out.
Peruse the art galleries, shop for knick-knacks, doilies or clothes without leaving the main drag. You may even find inspiration for you Fun Stop 5K costumes in some of the antique shops!
For history lovers, museums let you learn about Central Texans' role in World War II or even about how this community came to be founded.
But let's not forget the biggest and our favorite draw of this quiet community – the wineries.  In the area there are 45 (!) different ones you can check out.  The settings are perfect for sharing a bottle among friends while nibbling on some of the treats you bought in town.
New Braunfels area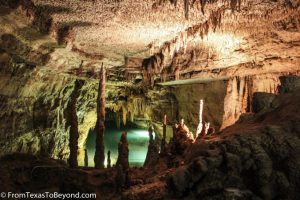 Photo by From Texas to Beyond
Quicker than a trip to San Antonio – it's easy to get a little wild in New Braunfels.  First, start with the Animal World and Snake Farm, because this is Texas after all.  Dozens of slowly slithering snakes are on display, some ranked by how venomous they are.  But it's when you step out back that things become really impressive.  They've got lions, tigers, lemurs, zebras and more.  It's like the Cliff Notes version of a full-service zoo.  They're also a petting zoo where you can feed the animals to get a little more up-close and personal.
While you're on the animal theme, you can also go on an African safari without ever leaving your car at Natural Bridge Wildlife Ranch. From the comfort of your own car seat you can watch rhinos, lemurs, camels and ostriches in open fields.
Then right around the corner – claustrophobics steer clear – is Natural Bridge Caverns.  The winding cave is easy to walk through – and well lit.  And it gives you a glimpse into the ground benefit our feet.
Lake Travis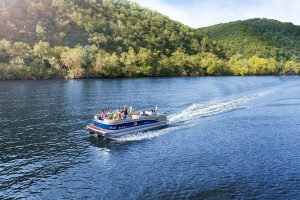 Photo by Lake Austin Spa Resort
Lake Travis is absolutely one of Central Texas' best features. It's got something for everyone.  Anglers enjoy casting a pole; scoring bass and catfish.  Partiers can rent a big boat for all their friends for a booze-filled day swimming and sunning.  For those who want to spend more of their time on dry land, there are a handful of beaches to bask in the summer sun and take a dip when it gets too hot. And there are a pile of parks surrounding the water for picnicking, grilling, hiking and swimming.
COTA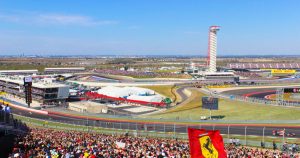 Photo by Do512
The Circuit of the Americas track just east of town hosts dozens of high-powered events, like car and motorcycle racing.  But even without the big events, there is plenty going on.  Cyclists are welcome to hit the track and imagine they are part of the Tour de France every Tuesday night.  If you're really looking for speed, opt for the go-karts.  You can zip around the track at 55 miles an hour with a group of your friends.
Lockhart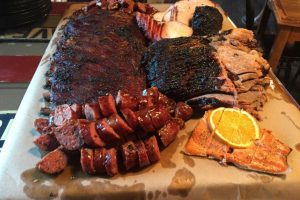 Photo by 10Best
Lockhart – in Caldwell County – is only about 45 minutes away from Austin – but can make you feel like you're going back in time 45 years – or more.  The Caldwell County Courthouse is truly a sight to behold.  Built in 1894, out of limestone and red sandstone, it has no equal in Central Texas.  In fact, it's been featured in quite a few TV shows and movies, as have other sights in town.  Film buffs can tour the area and recognize sites found in The Leftovers, Waiting for Guffman and even Transformers: Age of Extinction.
Bring an appetite when you come.  There are three amazing barbecue spots you need to check out – Smitty's Market, Kruez Market and Black's Barbecue.  Checking them all out in one day may mean you have a few extra lunches, but each place offers their own delicious and unique foods.  Then when you need to walk off all those calories you packed in, drop by Lockhart State park for some easily navigated trails along a lazy creek.
Wimberley
An hour southwest of town you'll find the town of Wimberley.  For a blast to the senses, start out at the Rough Creek Lavender fields.  There you can check out the fragrant purple flower in fields as far as the eye can see.  After that, you can pop in and buy all sorts of products made from lavender grown right outside. Pop down the street to check out some amazing works out art at Wimberley Glassworks.  They give demonstrations several days a week where you can just sit and watch them do their work.
Sign up for this summer's Fun Stop 5K here! Check out our home page for more information on the event and the experience (https://funstop5k.com)!