10 Austin Fun Stops
Posted by Aracely Gonzalez on Mar 29, 2018 in Uncategorized | 0 comments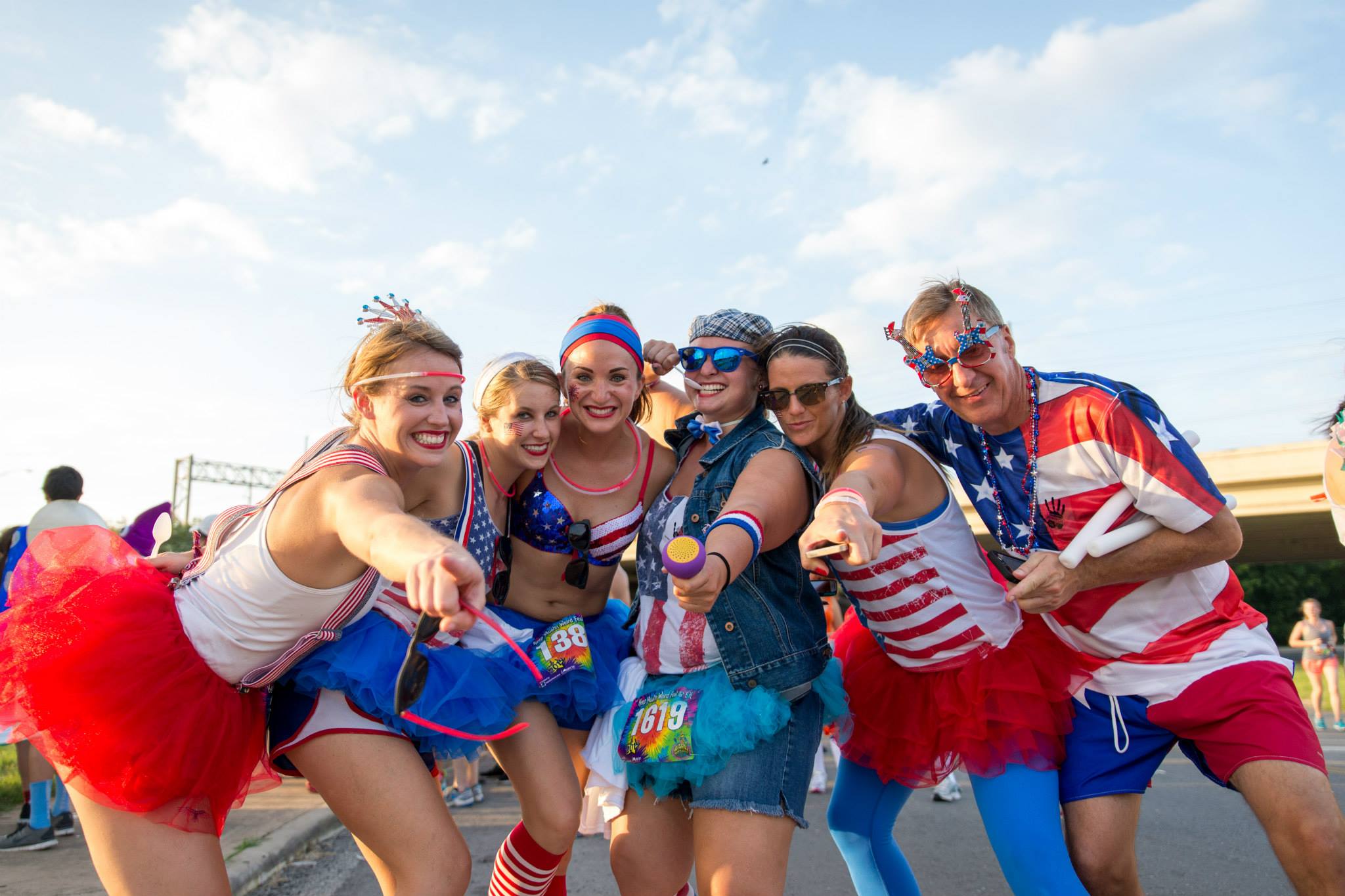 The Fun Stop 5k and Fest throws your expectations about normal 5k's out the window.  There are a pile of fun stops along the route – where you can play with water guns, go on a slip and slide or get kisses from a puppy. But every day can't be June 23rd.  That's why we're looking at the 10 most "fun stops" in Austin – any other day of the year.
Adventure on the water at Lady Bird Lake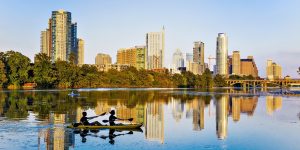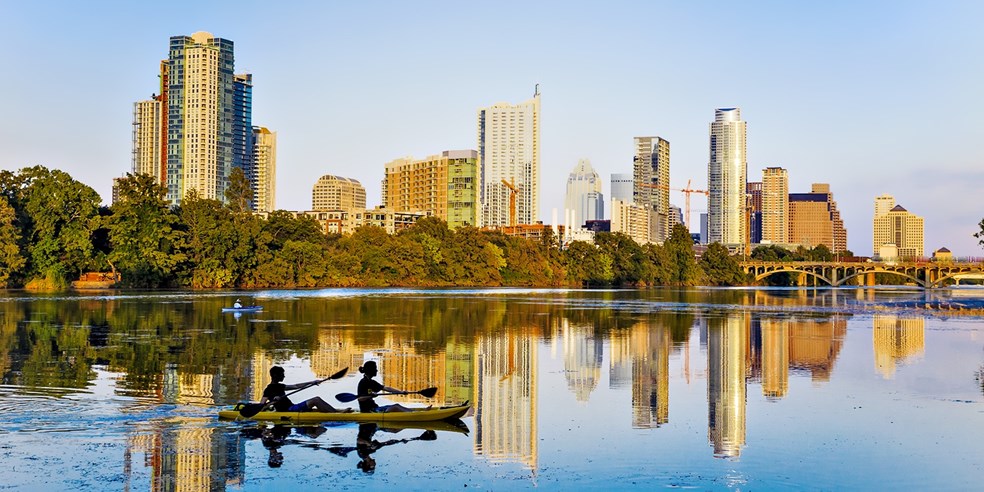 Photo by Travelzoo
The views on Lady Bird Lake are unparalleled.  The water is calm and you get a view of downtown you can't see anywhere else.  Check them out yourself – along with some of the beautiful wildlife that lives around it – by renting one of the many human-powered aquatic options.  You can rent kayaks, canoes and even stand up paddle boards. If you are a little lazier than that but still want to enjoy the views, you can also rent an electric boat.
Cathedral of Junk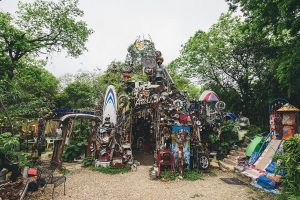 Photo by Do512
The Cathedral of Junk is what happens when that weird semi-hoarder relative of yours has a little bit more ambition.  On the southside of town, you would never know it was in a backyard.  It's all sorts of junk piled on top of each other, to create an amazing, strange and out-of-this-world experience you can't get anywhere else.
Our Famous Furry Flying Creatures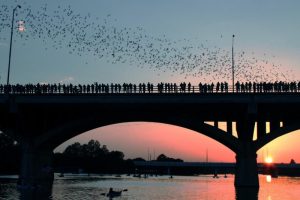 Photo by Austin Monthly
This one you can only do from spring to November.  That's when one and a half million bats call the Congress Bridge over Lady Bird Lake home.  Watching the animals wake up as the sun sets is something you have to see to believe.  The sky darkens and for minutes piles and piles of winged creatures emerge and prepare to dine.  Some soar high up, other get a little too close for comfort as they swoop down for their dinner of mosquitos and other bugs.
Hamilton Pool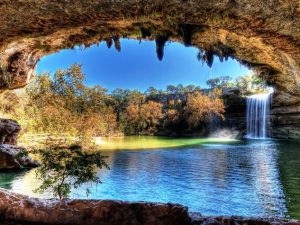 Photo by Culturemap
This hidden gem can go head-to-head with Barton Springs Pool any day.  The water is around 50 degrees – a perfect chill during our endless summers of 100-plus degree days.  Carved out of a beautiful chunk of rock that seems to hug the emerald-green water, it's a perfect spot for a perfect summer day.  Reservations needed.
Pinballz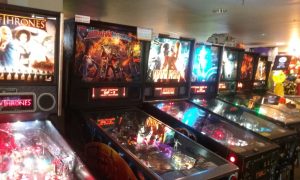 Photo by 33andfree
Arcades are not just for kids.  Don't let anyone else tell you otherwise.  You know the folks behind Pinballz agree with you, because in addition to the piles of pinball and arcade games, they serve beer, wine and booze.  Sure, the days of pumping quarters into the machine may have been replaced by a game card, but that doesn't take away the joy.  There are three Central Texas locations, so you're never too far from some nostalgia.
Broken Spoke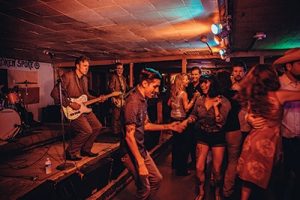 Photo by Austin Monthly
Honky Tonk never felt so right as at the Broken Spoke.  When it was founded back in 1964, it used to be on the edge of town.  Even though it's now surrounded by condos, that doesn't take away from the feeling when you go inside.  There is no better place in town to have a beer, take in a country show and do some two-stepping.
Alamo Drafthouse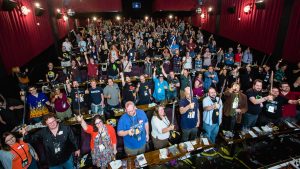 Photo by Variety
Even if you are just going to see a movie, you're going to have a better experience at the Drafthouse than your standard place.  Along with the amusing, off-beat and just plain weird clips shown before the movie – comes some peace of mind.  If someone starts chatting or pulling out their cell phone to start texting, it will be immediately shut down – so you can enjoy your movie without distraction.  The Drafthouse also hosts an assortment of awesome events – like "Afternoon Tea," "Brunch with the Boys" and Quote-a-longs for classic flicks.  Oh yeah, and they have some really delicious food, too.
Cap City Comedy club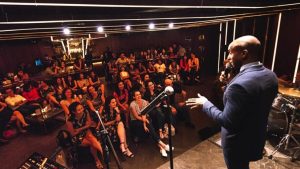 Photo by South China Morning Post
From high profile comedians to open mic nights – you are almost guaranteed a good time at this North Austin Comedy Club, tucked away in a strip mall.  Even if someone is bombing – it's still an experience you won't forget.
Walnut Creek Park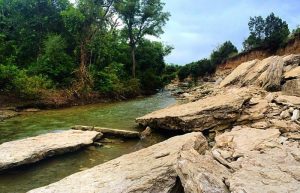 Photo by 365 Things Austin
The traffic noise of Lamar fade away as you enter this nature oasis in North Austin.  And be sure to bring man's best friends.  The off-leash area of this dog park is unparalleled in Austin – with dozens of trails for Fido to run free.  The trails are also ideal for mountain bikers – with lots of little hills and dirt jumps.
There's only one place worth going on July 23rd though – the Fun Stop 5k and Fest – buy your tickets now here.
Check out our home page for more information on the event and the experience (https://funstop5k.com)!