A Guide to Tip Top Shape for the Fun Stop 5K
Posted by Aracely Gonzalez on Mar 6, 2018 in Uncategorized | 0 comments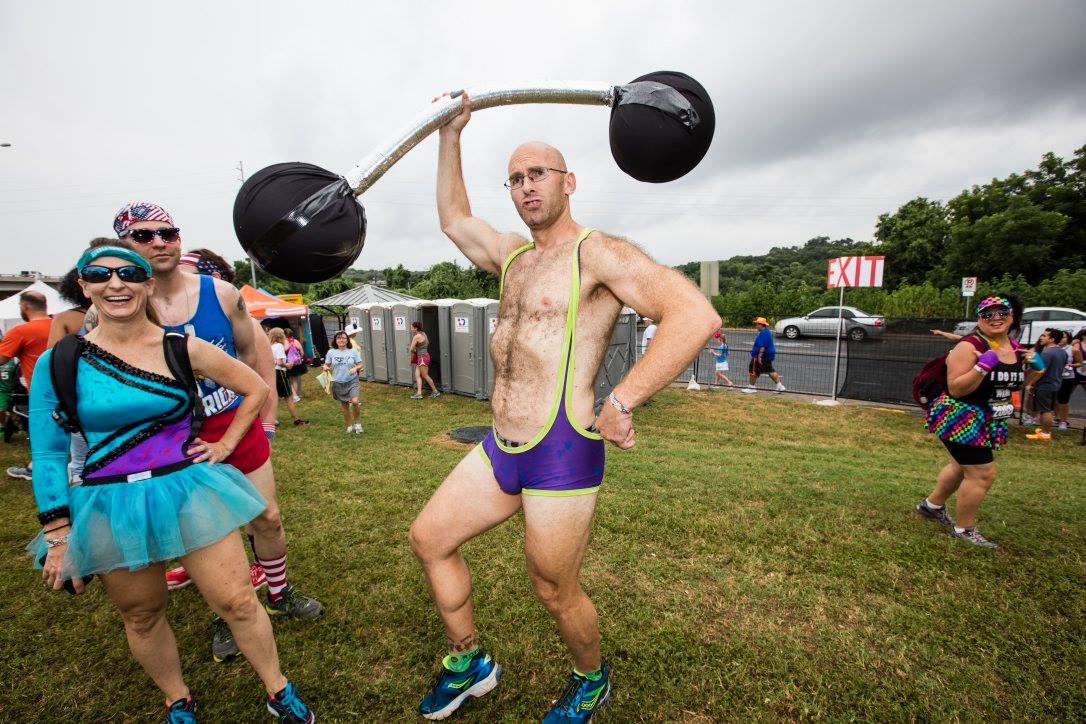 Preparing for a Fun 5k
Just like with any 5k, you need to spend a little bit of time preparing for the Fun Stop 5k and Fest.  But since this is a Fun 5k, getting ready is very different. Skip downloading the Couch to 5k app and you don't need to bother making a calendar of what days you need to exercise.  Fun like this requires a very different type of planning.
The weeks before:
Set a training schedule.
It's possible to do this 5k without even breaking a sweat, so the training schedule isn't traditional. There are over a dozen stops along this 5k, so at most you should be able to jog a few yards.  If not, you can walk it.  But if you want to squeeze in every ounce of fun, you can get race ready by sprinting over to your local bar, grabbing a beer, finishing it and then jogging over to a nearby food truck and having a little snack.  Then trot on over to the local playground and go down the slide.  Then jog back to the bar and repeat.
Costume shopping.
This is not a 5k where your standard leggings and sneakers are going to cut it.  The crowd is full of folks wearing their wackiest gear – from full-on head-to-toe costumes to a weird mask or body makeup.  If you want a chance at winning the costume contest, you need to plan ahead and be creative.  And you want to win, because whoever does gets an entire year of Amy's Ice Cream for free.
Connect with your inner child.
If you've been stuck in the grind of work, store and home, you may have forgotten what it was like to cut loose and enjoy yourself.  But just like all things, you need to pace yourself.  So spend the weeks leading up to the event reminding yourself how to have fun again.  Start by playing hopscotch with the kids and eventually ramp up to hopping on the swings at your local park.  It'll help you get ready for the Fun Stops along the way (including an obstacle course and a slip n slide).  You don't want the awesome time you're going to have at the 5k to be too big of a shock to your system.
The day before:
Get a good night's rest.
This will actually be easy because unlike some overly serious runs, the Fun Stop 5k and Fest doesn't start at the crack of dawn.  You could go to bed really late – I'm talking late enough to still enjoy a night on Rainey Street and stopping by 24 Diner before flopping into bed at 3 a.m. – and be fine.  The event starts at 4 p.m. – plenty of time to recover from the night before.
Save yourself from stress.
Don't stress yourself out by waiting until the last second to register.  Say it's the day before, you've got your costume all figured out, you have your transportation plan in place, you know which friends you are going to meet up with when you're there… but you forgot to register!  Save yourself that last minute panic and sign up to the race early.  And the earlier the better.  There are super early bird specials for those of you who don't wait to get the worm.  Buy your tickets now HERE.
The day of:
Hydrate.
This one is pretty important.  Because the Fun Stop 5k and Fest is one of the few runs that not just let you drink alcoholic beverages along the way, it's actually encouraged.  So make sure to drink lots of water in between the free booze, beer and wine samples along the race course.
Pace yourself.
This is where the STOP part comes into the Fun Stop 5k and Fest.  This is not a race that's just about getting to the finish line in the shortest amount of time possible.  If you do that, you are just plain missing the point.  The stops include stuff like a puppy kissing booth, a foam party and super soaker street for the ultimate water fight.  And let's not forget the obstacle course – which you are encouraged to go through with a drink in hand.  If you zip past all the stops, you'll end up skipping everything that makes this event so unique.
The Fun Stop 5k and Fest is June 23rd – buy your tickets today HERE.
Check out our home page for more information on the event and the experience (https://funstop5k.com)!