Keep Austin Weird Fest & 5K Officially Changes Name to Fun Stop 5K & Fest
Posted by bouncefun5k on Jan 31, 2018 in Uncategorized | 2 comments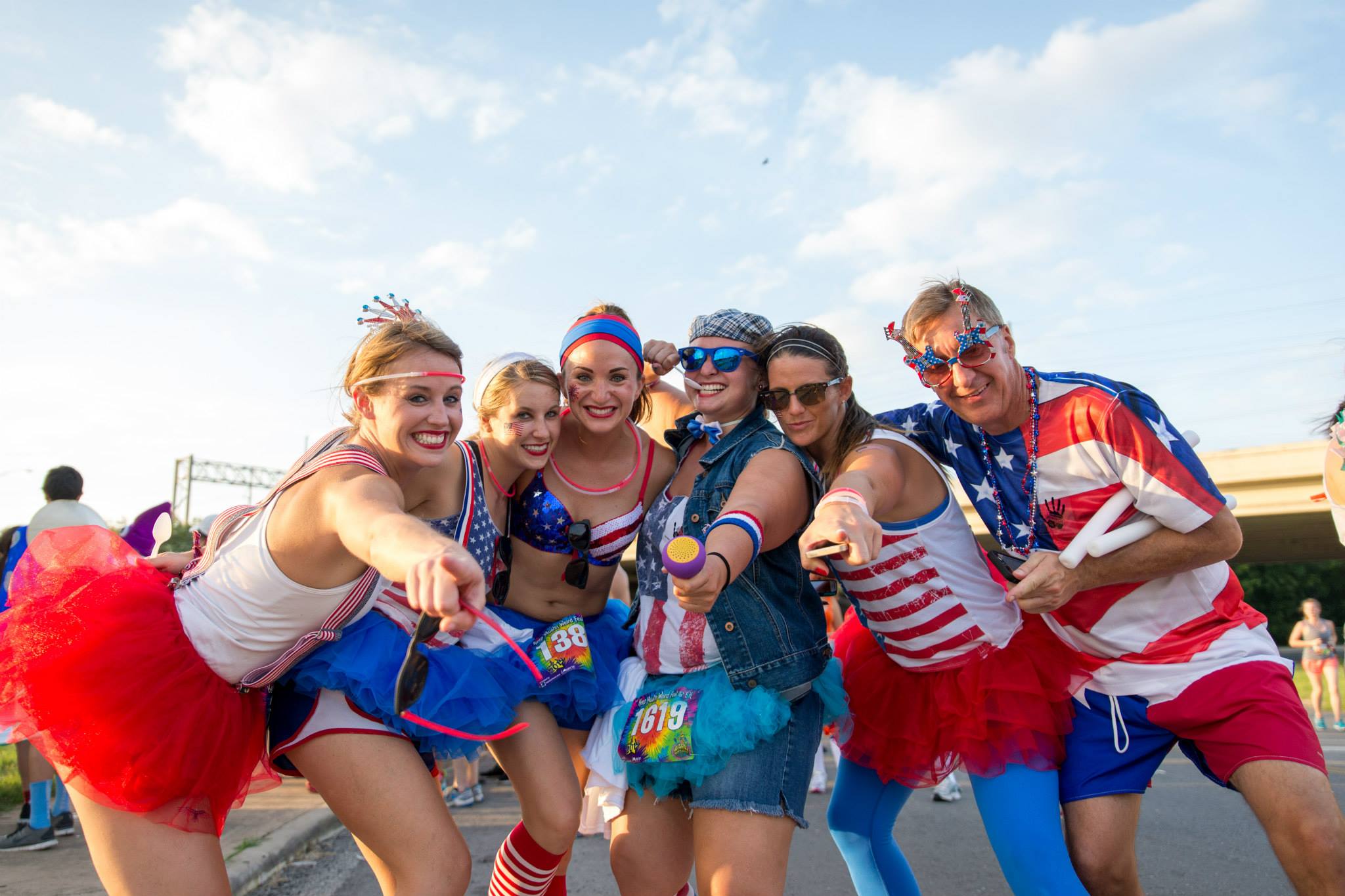 Fun Stop 5K & Fest is the New Name
Today the Keep Austin Weird Festival & 5K is officially changing its name to the Fun Stop 5K and Fest. The rebrand reflects years of participant and sponsor feedback. It also reflects a renewed focus on the elements that have made the landmark Austin event one of the most anticipated and celebrated in the city's history.
Why the Name Change?
"We've always been looking for fun, new ways to improve and elevate the event experience, but the main feedback we've received over the years was how much everyone enjoyed the Fun Stops along the route," says Drex Earle, COO & Creative Director of Bounce, the company which owns the event formerly known as the Keep Austin Weird Fest & 5K. "So, our goal with the new name —Fun Stop 5K and Fest — was to acknowledge the things people seem to love most. We also wanted to invest even more in that experience and ultimately  make it the most fun anyone would ever have on a 5K."
Same Event, Even Better
While the Fun Stop 5K and Fest will continue its tradition of celebrating Austin's originality and eccentricity — crazy costume contests and random festival oddities are still cornerstones of the event — the 5K itself will feature even more elaborate, interactive and indelible fun stops than ever before.
In addition to the alcohol stops the 5K has become nationally-known for, participants will also see a variety of new fun stop concepts. Those include things like a super-sized foam pit, a puppy kissing booth, super soaker war zone and a donut stop. Between now and event day, the Fun Stop 5K and Fest will continue to unveil new stops exclusively on funstop5k.com and via social media.
Register Today!
The Fun Stop 5K & Fest will take place Saturday, June 23rd 2018 on Riverside Drive in front of the Long Center. The Fest begins at 4 p.m. and people are encouraged to dress up in their quirkiest costumes while enjoying local music, food, beverages and fun activities before taking to the streets of downtown Austin at 6pm for the Fun Stop 5K. For every ticket sold, a dollar will be donated to the Central Texas Food Bank. And for a very limited time, early-bird pricing for the Fun Stop 5K & Fest is just $15 ($11 for kids and under).
To get more information and to register, visit https://funstop5k.com.