More Fun Stops Revealed!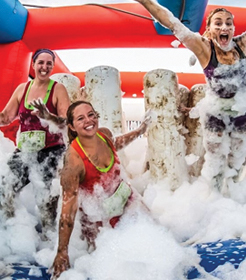 Super Fun Foam Pit!
SPONSORED BY SPROUTS
Ain't no party like a foam pit party! It will be all suds in this super-sized Foam Pit filled with organic, toxic free, hypoallergenic foam.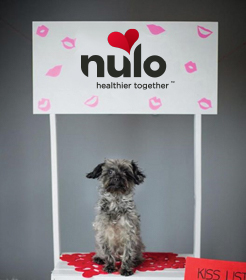 Puppy Kissing Booth!
SPONSORED BY NULO
This is guaranteed to be furriest (and slobberiest!) stop on the course!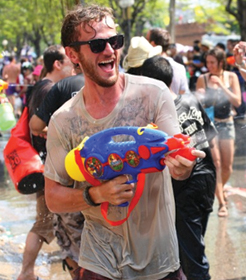 Super Soaker Street!
This will no doubt be the wettest spot on the course equipped with 5,000+ water balloons, super soakers, blasters, launchers, misters and more!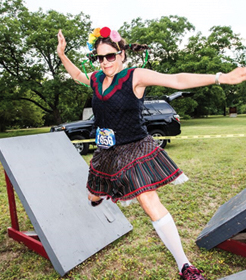 Obstacle Course!
SPONSORED BY ORANGETHEORY FITNESS
Want to be part of an agility course that will rock your socks off?! Participants will take on OrangeTheory's obstacle course.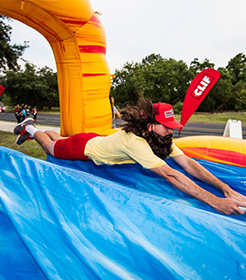 CLIF Slip N' Slide!
SPONSORED BY CLIF BAR
Clif Bar is bringing back the crowd-favorite! Get wet, wild and stay nourished in this jumbo-sized Slip N' Slide!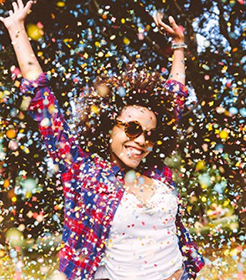 Sprint 5K Photobooth
SPONSORED BY SPRINT
Be part of a crowd-sized photo experience, take selfies with your crew or just dash through for an action shot!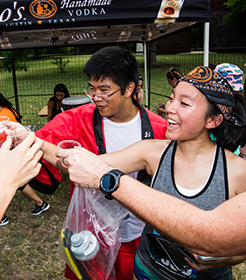 Tito's Shot Stop!
SPONSORED BY TITO'S VODKA
Enjoy a refreshing pick-me-up at our legendary Tito's shot stop! And just like water, it's gluten-free!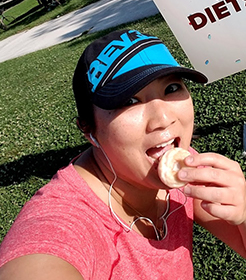 Donut Stop!
What's better than strolling through the Fun Stop 5K and seeing a donut stop on the horizon? Hope you're hungry because donuts are par for the course!
Ghost Splash Stop!
SPONSORED BY GHOST TEQUILA
Enjoy a delicious splash of Ghost Tequila as you make your way the Fun Stop 5K!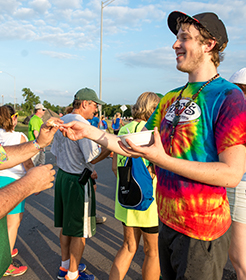 Amy's Ice Creams Stop!
SPONSORED BY AMY'S ICE CREAMS
There's no better fuel than a scoop of delicious ice cream to push you through to the finish!